Our Team
Founded in 2015 and based at the University of Chicago Harris School of Public Policy, the Inclusive Economy Lab studies programs and policies that aim to expand economic opportunity.
The Lab, pictured above in Summer 2023, is led by Pritzker Director Marianne Bertrand, the Chris P. Dialynas Distinguished Service Professor of Economics at the University of Chicago Booth School of Business. Professor Bertrand is an applied micro-economist whose research covers the fields of labor economics, corporate finance, and development economics.
Our team of principal investigators, data analysts, research managers, and operations personnel work collaboratively to conduct rigorous research on programs and policies in the following areas:
College and Career Success

Housing Stability

Financial Security

Quality Jobs
Team Composition
The Inclusive Economy Lab is committed to hiring and retaining a team that reflects the diversity of Chicago and leverages the expertise of individuals with lived experience.
We hold ourselves accountable to this goal, and below we share information about our team and our progress toward becoming a more inclusive employer. This information was gathered via an optional, confidential staff survey and will be updated annually.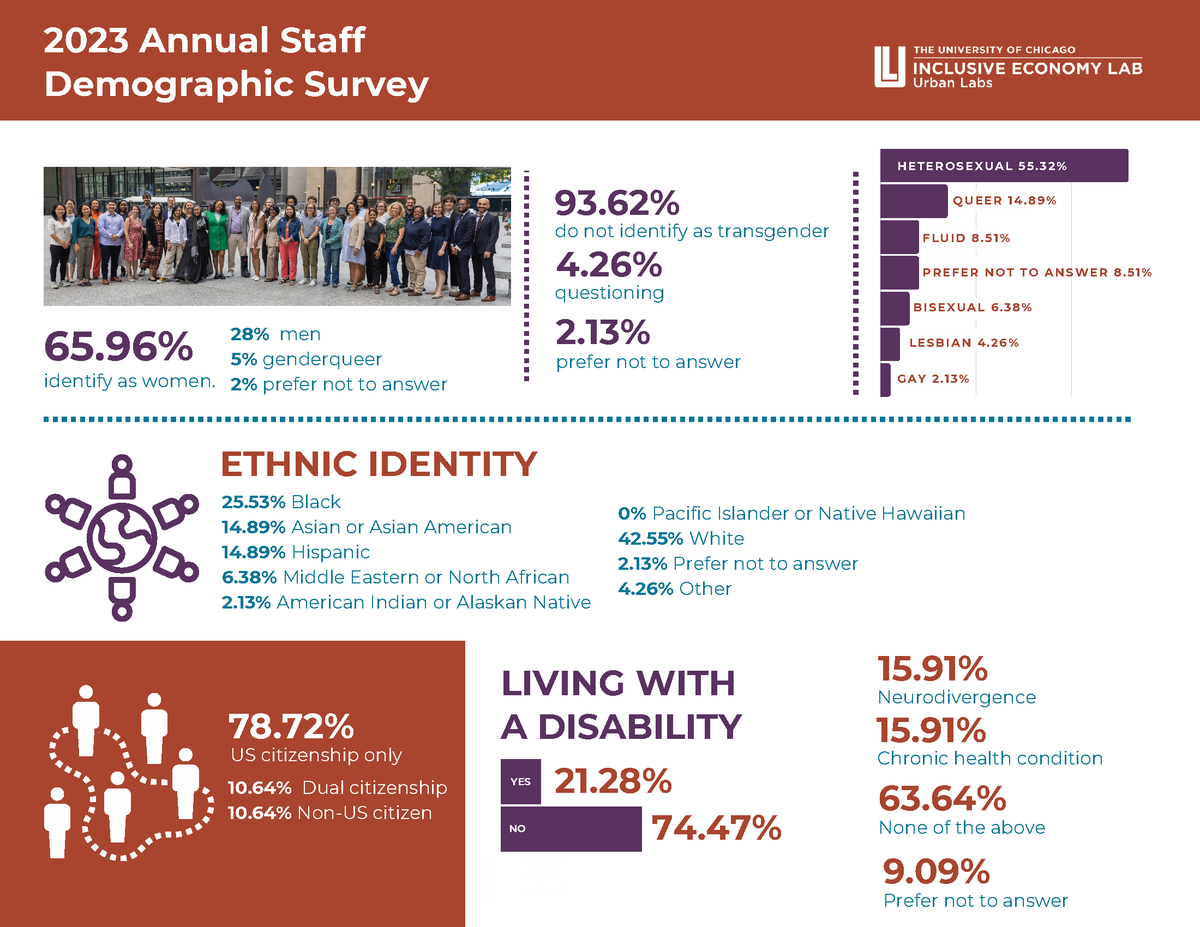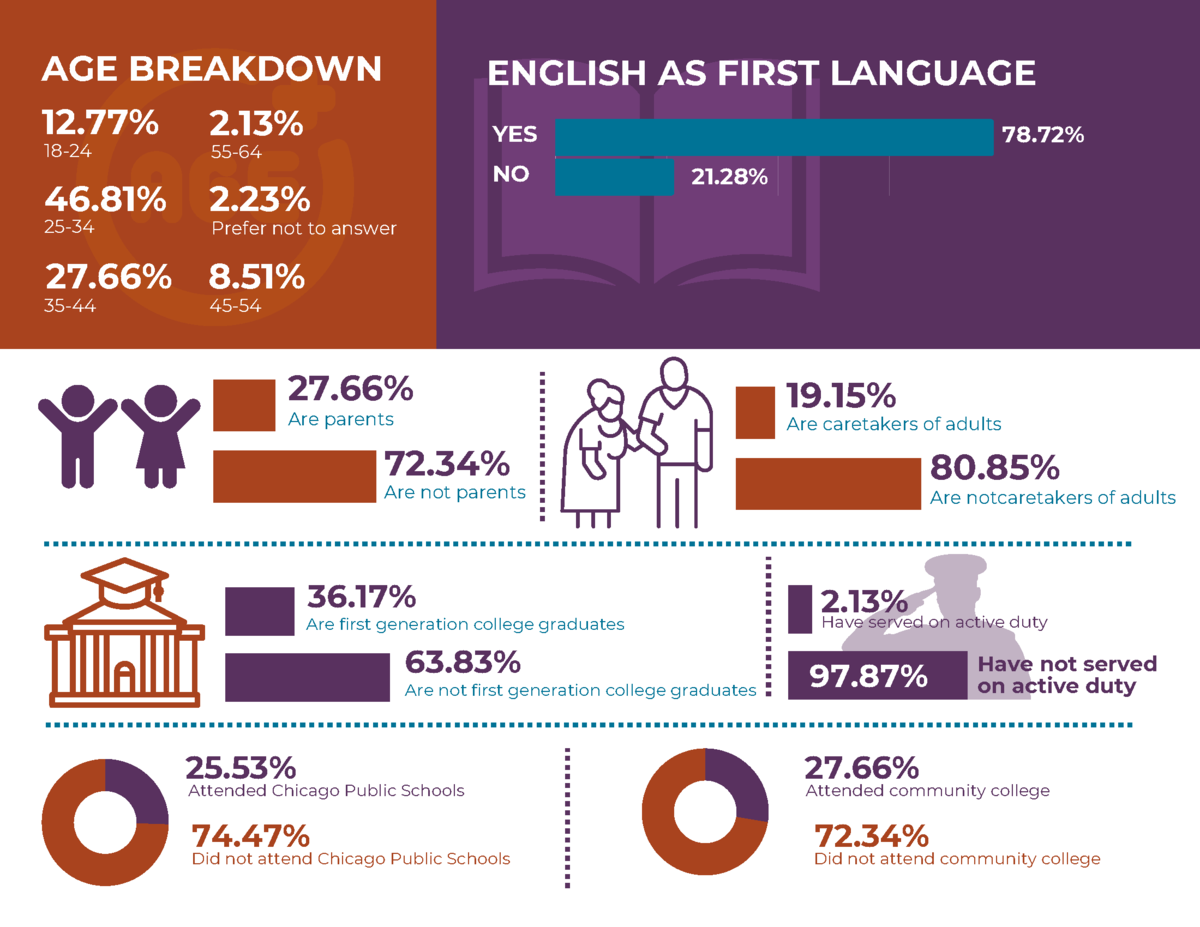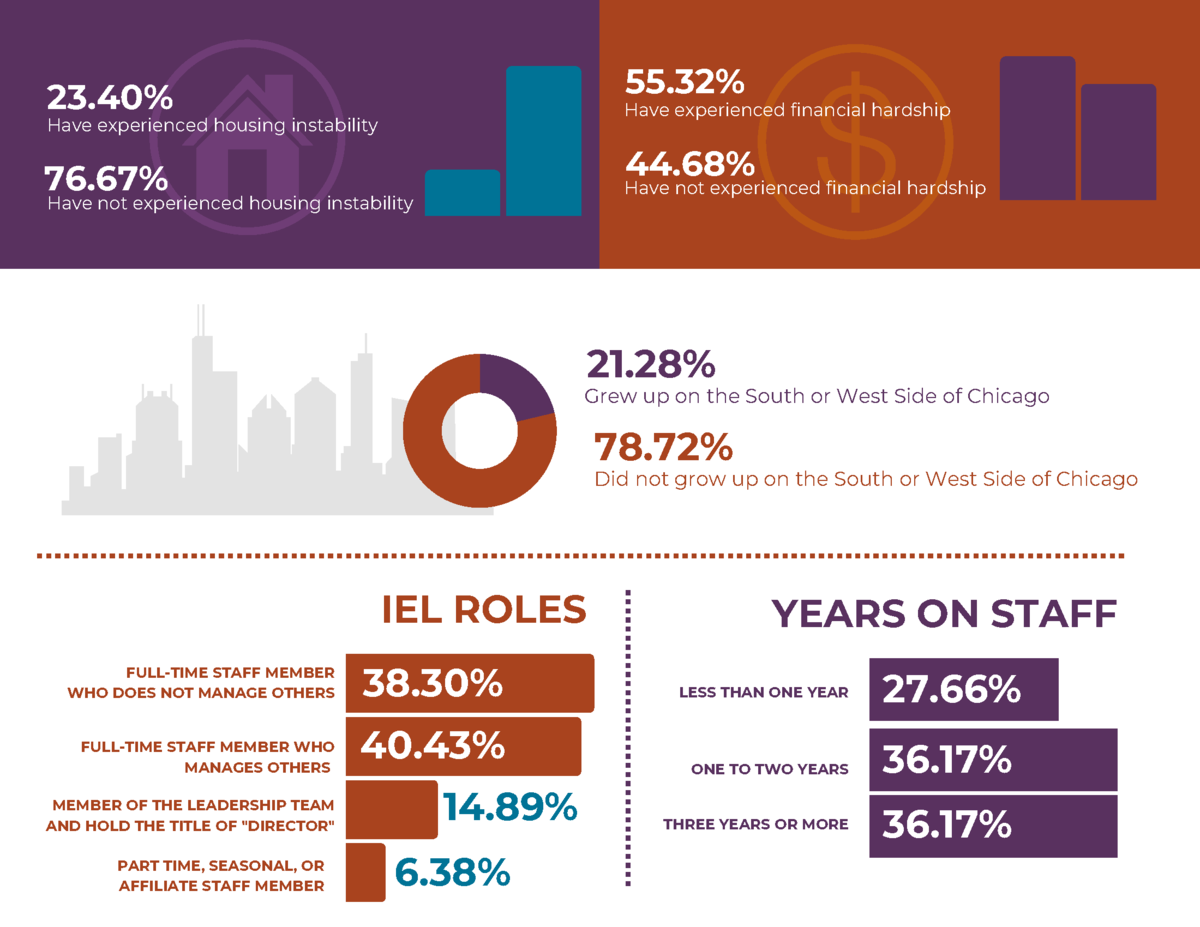 Affiliate Institutions
In addition to our team of researchers employed at the University of Chicago Harris School of Public Policy, we also work with principal investigators across institutions.
University of Chicago

Booth School of Business

Consortium on School Research

Crown Family School of Social Work, Policy, and Practice

Rustandy Center for Social Sector Innovation

University of Illinois Urbana-Champaign

University of Illinois at Chicago

University of Michigan

Harvard University

Yale University
For a complete list of our staff members and affiliate researchers, see our staff page.
Return to the Inclusive Economy Lab homepage
---