Education Lab, Crime Lab Summer 4 Change
Chicago's gun violence, which disproportionately impacts young people, peaks in the summer. Nearly a quarter of the city's shooting victims each year are injured during the months of July and August alone -- when school is out, and young people have the most free time.
In 2015, Youth Advocate Programs (YAP), Inc. and Children's Home & Aid came together to develop Choose to Change (C2C): a program designed to engage youth striving for safe and successful lives by overcoming challenges such as school disengagement and juvenile justice system involvement. Using insights from behavioral science interventions that help people build decision-making skills, C2C combines individualized intensive mentoring and wraparound services with trauma-informed cognitive behavioral therapy. Preliminary results from a randomized controlled trial undertaken by the University of Chicago Crime and Education Labs suggest that participation in C2C leads to a dramatic decrease in arrests.
To ensure that Chicago's youth have the support and programming they need this summer, Mayor Lori Lightfoot and the Chicago Public Schools are partnering with YAP and Children's Home & Aid to introduce a C2C-informed program -- Summer for Change (S4C) -- to serve 400 Options schools students who are striving for self-development opportunities and to meaningfully engage with their communities during summer 2019.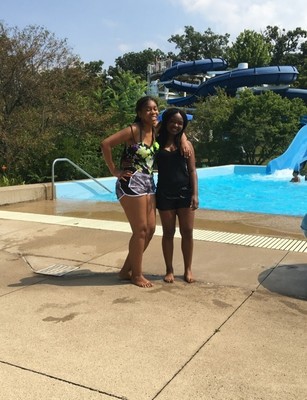 Summer for Change builds on YAP and Children's Home and Aid's partnership and experience delivering C2C and will engage youth five days per week at CPS for six weeks this summer. S4C will provide 400 students with:
4 hours of individualized mentoring per day

Group-based, trauma-informed cognitive behavioral therapy.

Enrichment activities

Community service projects

Recreational activities that keep youth active and engaged

Stipend for participants and daily lunch
Children's Home & Aid and YAP are eager to serve additional youth to support Chicago's efforts to reduce violence and give all young people the support they need to stay safe and achieve their goals. To help our partners reach as many youth as possible and to help support their delivery of this important work, please click here to support Children's Home & Aid and click here to support Youth Advocate Programs.
Summer for Change in the Media
Chicago Sun-Times: "Lightfoot unveils $1.4M summer program for 400 high school students most vulnerable to violence"
ABC 7 Chicago: "City, CPS launching 'Summer for Change' program"
ABC 7 Chicago: S4C Press Conference Full Video