The majority of homicides in Chicago stem from altercations that turn into tragedies because someone overreacts to a provocation. Often the provocation seems quite minor, while the response seems very impulsive—almost automatic.
How can we help youth avoid the kinds of automatic behavior that can be dangerous or deadly in some urban neighborhoods?
Youth Guidance's Becoming a Man (BAM) program has been highly effective in addressing the sort of impulsive, automatic responses that can lead to violence. BAM offers youth weekly group sessions during the school day and uses cognitive behavioral therapy to help youth slow down in high-stakes situations.
In two randomized controlled trials, the Crime Lab found that BAM cuts violent-crime arrests among youth in half and boosts the high school graduation rates of participants by nearly 20 percent.
The program and this rigorous evidence of effectiveness were key inspirations for President Obama's My Brother's Keeper initiative aimed at improving the lives of young men of color, and Chicago policymakers and the Chicago Public Schools are now scaling BAM as part of the city's violence reduction strategy.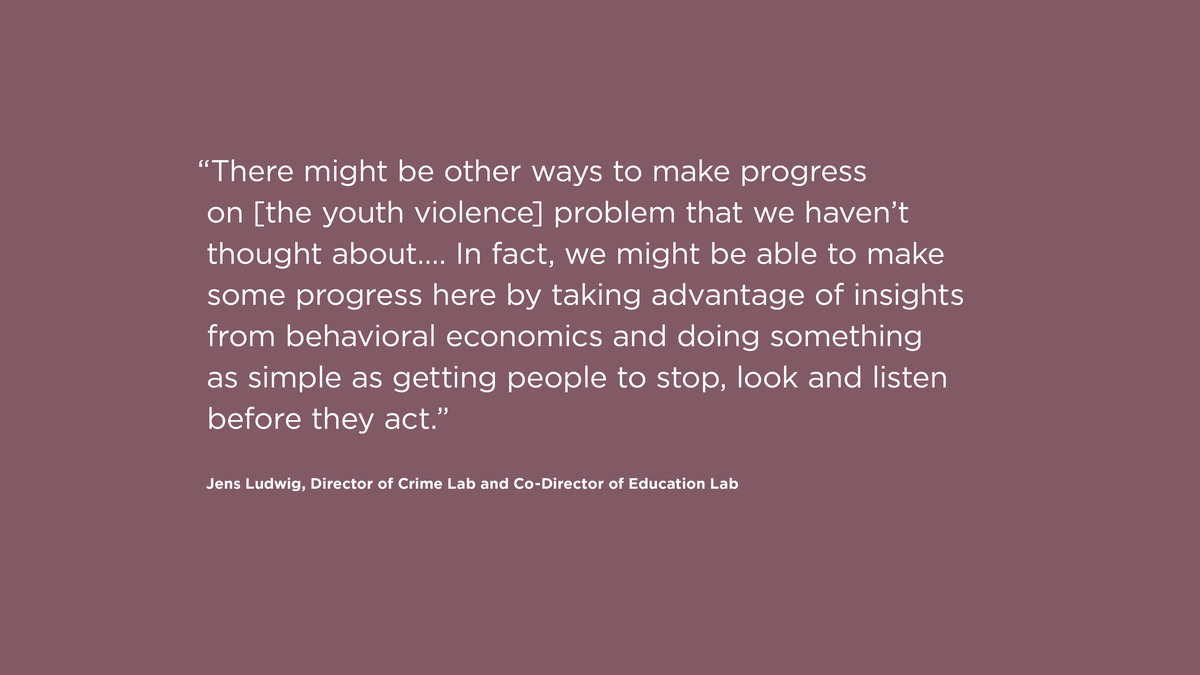 Download Our Working Paper from NBER